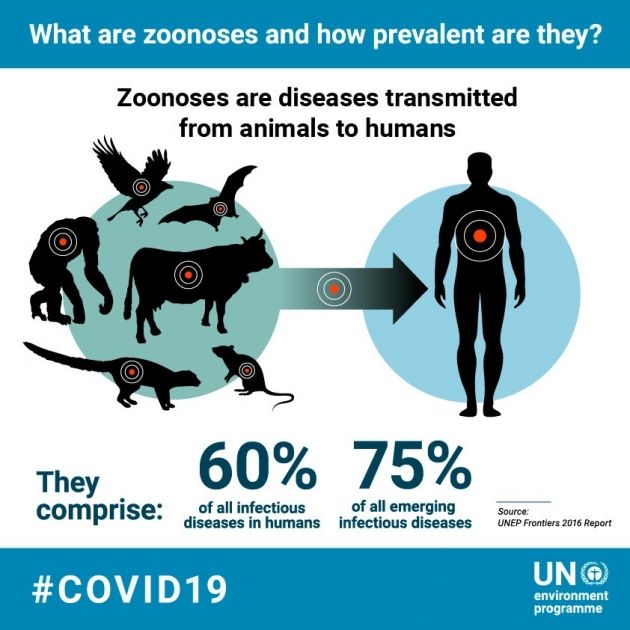 ---

initiative – the power or opportunity to act or take charge before others do 
Authors who are employees or a scientific advisor of the sponsor (Chan Zuckerberg Initiative) participated in design and development of the protocol, data analysis and interpretation. The lead author worked with a medical writer financed by the study sponsor to prepare a first draft manuscript which was reviewed and revised by all authors.
Zoonosis smut is the unabashed propaganda, or trickery, for you to consent to variant ideology. Variant ideology simply states that antigenic drift is the boogey man that must be stopped at the cost of your DNA.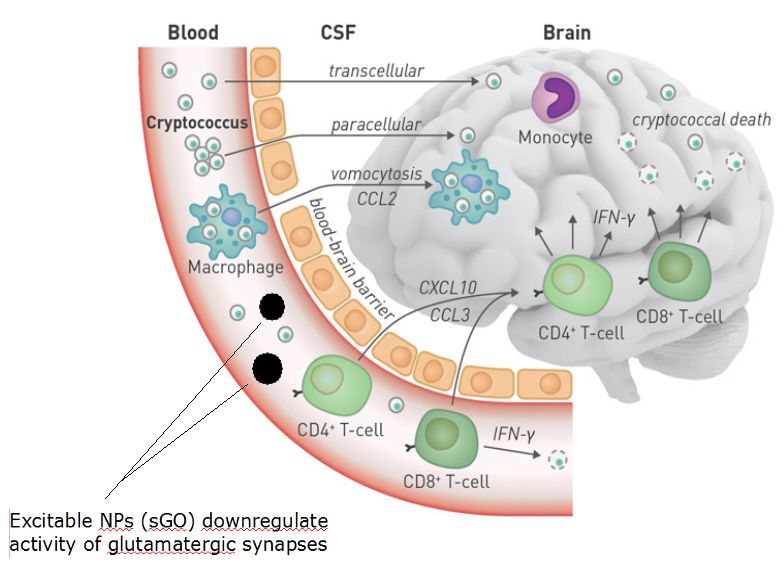 More importantly it is dreadfully important for you to allow any and all ACE inhibition or overexcitement as seen fit by any spike protein, or nanoMOF they wish to place into you as the host.
IF, IF, immuno inhibition cause echo, or potentiate HIV, "Moreover, inhibition of HIV entry using conjugated boronic acid NPs was found to be efficient and successful," but what they don't tell you is the opposite can occur, S-protein binding mutation distressed immuno systems that replicate it's own ingredients or create macrophage cannibalism – efferocytosis of "alive cells" instead of dead cells.
And then we have this,
"At the receptor-binding domain (RBD) of the SARS-CoV-2 spike protein, the researchers discovered that the Omicron variant has acquired self-to-nonself status change mutations (what did I say above?) In the RBD, the Omicron variant has seven new nonself SCSs as compared to only two in the Delta variant." https://www.news-medical.net/news/20220109/SARS-CoV-2-Omicron-a-product-of-offensive-evolution-with-compromised-antigenicity.aspx
We are told carboxyl groups coated magnetic nanoparticles (pcMNPs)-based viral RNA extraction system are for the detection of COVID-19, with a straight face, rather than what they actually are.
They are indeed assembly systems, marker, and router – the entire purpose for magnetoreception. Moreover, these mofs ARE excitable under frequency/optics in both good and bad scenario.
So you can shove ALL your lies where the sun don't shine.
wikipedia:
"This makes it easier for the changed virus to spread throughout a partially immune population. Antigenic drift occurs in both influenza A and influenza B viruses."
Influenza simply means influence.
School of Biomedical and Healthcare Sciences, Plymouth University UK, the Institute for Immunology and Infectious Diseases, Murdoch University Australia, would have you believe, as they do their brainwashed citizens, that Zoo animal variants require mass vaccination to keep their enterprises hadsomely funded; stock full of ripe genome pickings.
Complete with Hitler science experimentation wrapped up in "citizen health safety" and autonomous destruction.
You were sold desert land and given gall to drink.
After reading dozens of medical journal proving them to be absolutely full of it, one wonders out loud, why are these imposters allowed to continue in science, or any legitimate academic curriculum?
Phagocytosis alone throws much of their conflicts of interest theories into the waste bin while serious proponents of immunology sit on the sidelines with their arms folded in silence.
We can see what is happening in both UK and Australia, (Australia cut off logistically) as to their pogroms. Pogrom meaning their cultures are being systematically destroyed. At your discretion now your citizens can experience first hand what all of us Jews went through in Germany.
We have warned over and over again, but it seems the smartest of society ignore the holocaust survivors, while the underground movement disseminates and grows stronger by the day.
So now what? You have placed yourselves unintelligibly before the people as psychopaths that need to be rounded up, imprisoned, while awaiting due trial if you survive the roundup.
So what do you do, wage war, or devise a war for distraction? Perhaps another variant I guess, until your pawns are shut down, which the world is working in earnest to do, then your bishops, and you know the rest like Louis of France.
One of the things coming out of this is a tarnished reputation in England. That without a doubt you cannot be allowed to influence any society after this, similar to the 3rd Reich of Germany. Every endeavor by the free world will work to accomplish this united task. [Update to this statement. The UK has wisely backed down]
It's hardly a historic brush to go back and see the world's largest corporation was responsible for all the depravity, death, and suffering the world endured.
Unless you show forth that you're not a bunch of blithering rabbid dogs as a continuance, similar to Australia, what is one to do?
How does an ambassador respond to a targeted genocide? Do we quietly sit down and discuss your options over Tea or do we loudly declare a hostile nation in which history requires action? I think it's safe to say congruent American Democrats have lost their vote, but will be unwilling to give up that power legally.
Lets consult the counter terrorism handbook and what does it say? How are we to approach with DOS, denial of service, when we find it's an ally who has gone bonkers? A difficult position to say the least and everything I say here has long since been discussed and managed at the JCOS level and they couldn't give a hoot about the civilian world as that's not their job.
It's safe to say you better do it internally quickly to save your own butts. Or you can take the gamble of offense in which the world will respond in kind as is occurring now.
So the whole gig is nanite the entire population, for the purpose of curing cancer, duh, not for gps tagging every citizen, controlling biomes, and synapse activity. One wouldn't dare think of doing this to an entire world right?
And the idea is to get enough psychosis and fear driving the herd to vaccination. Once that's done the only ones left not NP'd can be a waiting game squeeze by DOS.
Cut off food supply, medical, and service to those who reject nanorouters until they either comply or resist. You are counting on the ones tagged to turn on the untagged after blaming the untagged for whatsoever occurs through aerosol or other methods you devise.
That's scratching the surface. To those of us who are familiar with Tzadik prophecy can flavor the narrative with a bit more salt concerning Moshiach selection.
Either way the nations go, we have anticipated disaster, but also a solemn will to press forward knowing that God is on our side to crush the wicked from destroying the earth as Russia and the U.S. worked in tandem to destroy the Nazi's.
Once again the Nazi's have arisen and once again they will be defeated. But at what cost to humanity this time?
Threats have been levied at the average Jew and antisemitism has soared to new heights as the apostates running these organizations and countries blame us for what they are doing.
You believed that Jesus had to die so the nation of Israel could live, will you now let a group of lunatics destroy us all?
They pretend to be us Jews, hiding behind antisemitism as they initiate same sex marriage, cisgender laws that will destroy all societies, colluding with enemies of the nation, and betrayal of all those who perished in shoah.
AND it's all sold for the betterment of humanity and cardiology we are told. This Jew says don't listen to them. They are leading you astray and onto the next train!
"Our nanoparticle delivery system for genome editing and transgene expression also is a huge advance for cardiovascular research," added Dr. Zhao.
https://www.news-medical.net/news/20220104/Unique-nanoparticle-can-deliver-genome-editing-technology-to-endothelial-cells.aspx
Of course we know that cardiology was the PEG in pegylation, or rather the scapegoat for NPs. A grand idea as stated in Expert Reviews: Self-disseminating vaccines for emerging infectious diseases.
Through advancing cardiology, you are to throw yourself, your children, and all of your loved ones on the sacrifical altar of molech science – without question. We won't listen based on Torah knowledge and the mitzvot of YHWH which you ignore.
In fact we are emboldened by your madness, as YHWH instructs humanity to root out the wicked as has been done for millennia.
"Microbial movement into humans from animals (zoonotic transmission) has always been responsible for the majority of EIDs…" says the guys who just eliminated freedom in Australia through Covid which has a 98% survival rate.
That's not the narrative you are told and due to, fear conditioned psychology, you once believe it, but now see it for what it is – deception for control. But more than just control.
Ridiculous.
Shameless.
Failure.
"The nanoparticle we developed is a powerful new delivery system for genome editing in vascular endothelial cells, and could be used to treat many diseases, including acute respiratory distress syndrome from severe COVID-19. With this nanoparticle we can introduce genes to inhibit vascular injury and/or promote vascular repair, correct gene mutations and turn genes on or off to restore normal function. It also allows us to edit multiple genes at the same time. This is an important advance for treating any disease caused by endothelial dysfunction." Dr. Youyang Zhao
No hint of disaster by any of these experts simply due to the fact that the purpose is disaster NOT a revolution of science and medicine, but the culling and thinning of the herd, while the rest scuttle about under a Tsarist regime of tier II lineage wrapped up in a big red bow of genocide.
They always tell you to get on the train.
NEVER AGAIN.