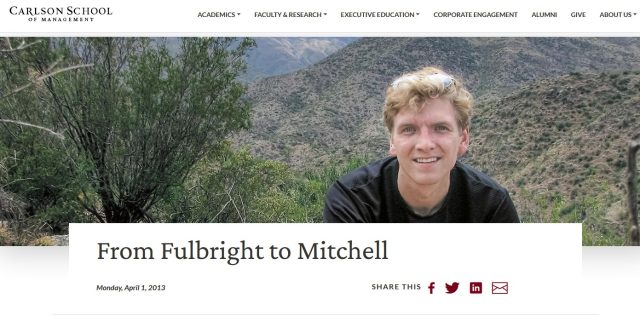 pic src: University of Minnesota Carlson School of Management
---
Martin Chorzempa's forthcoming book from Public Affairs and PIIE, The Cashless Revolution: China's Reinvention of Money and the End of America's Domination in Finance and Technology, set to release at Amazon Oct 4, 2022.
Chorzempa's script was supposedly sent off for publishing in March 2022. Someone should tell PIIE their digital transformation books are not "up to speed" with how fast information moves. PIIE would have been better off just advertising the 40 minute video below from AMTD Group's Calvin Choi, to explain what's in store for 2022 and beyond,
How does a company like AMTD become worth $300B, outpacing Alibaba? Citi Bank can comment on that.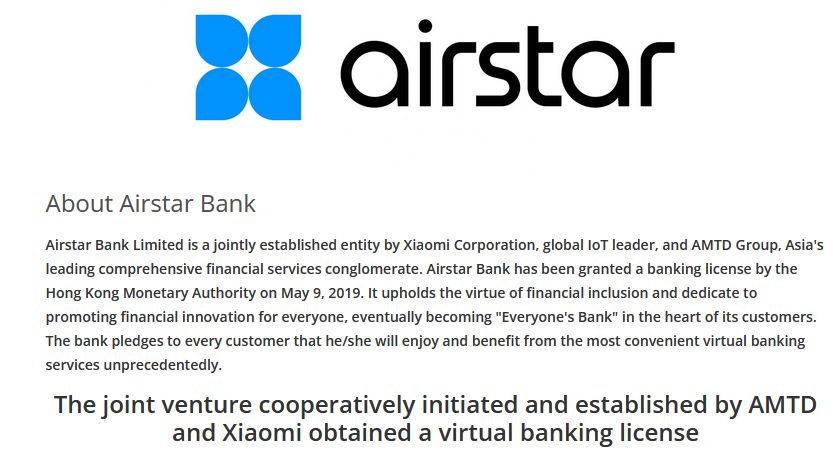 "The Virtual Bank's other shareholder, AMTD, is a leading Hong Kong headquartered comprehensive financial institution in Asia, currently the largest independent investment bank and one of the largest non-bank asset managers in Asia." link
Snippets from: businesswire
"AMTD Group is also the founding corporate partner of ASEAN Financial Innovation Network (AFIN) sponsored by the IFC, the World Bank Group, the MAS, and ASEAN Bankers' Association."
"This will house the Metaverse headquarters of AMTD's social and community efforts. It will share, collaborate and join hands with users to contribute to the betterment of our society in environmental, social and governance (ESG)."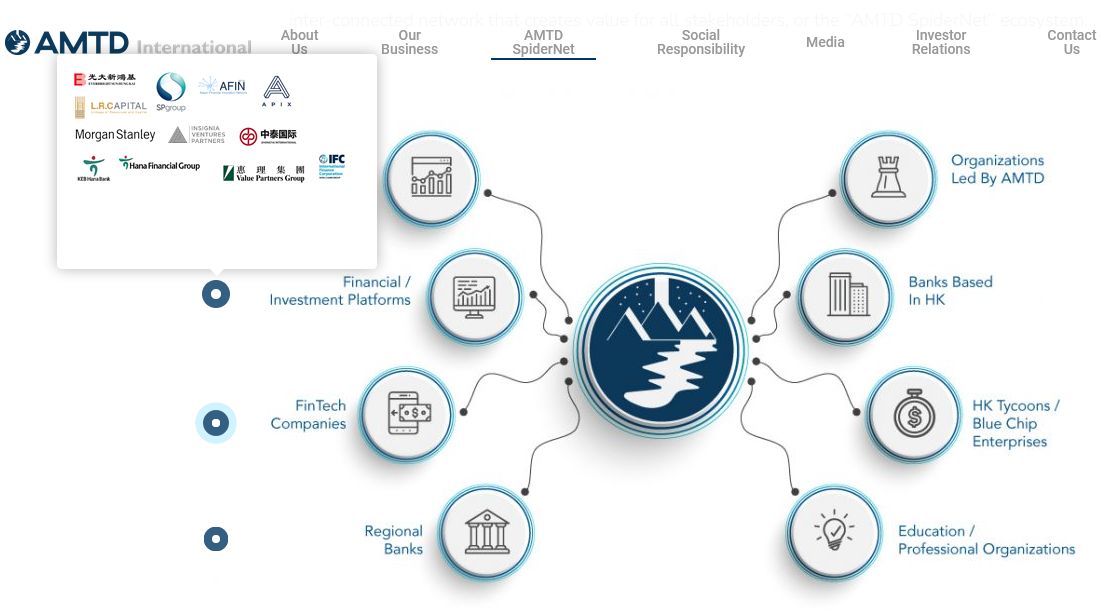 "AMTD will provide enablement and empowerment to these companies as we enter the Metaverse, including CardUp, TranSwap, Active.AI and over 100 south east FinTech companies. This district will become the powerhouse in the Metaverse, offering a diverse suite of decentralised services to its users, encompassing FinTech, Art Tech, Cultural and Entertainment Tech, Property Tech areas etc. In addition, we will partner with Sharetimes, a leading culture and entertainment company, with an intellectual property platform, in an effort to serve influencers and curators in China to create more works in comics, games, films, novels and music. The intellectual property platform, namely Star-overpower, collects over 1,000 IPs that represent over 1,000 celebrities in China." https://www.businesswire.com/news/home/20220201005855/en/AMTD-Group-Marches-into-the-Metaverse-Full-Scale-in-Alliance-with-its-SpiderNet-Ecosystem-Members-and-Business-Partners
Or we can jot on over to White & Case and listen to Mike Cagney, Co-Founder and Chief, Executive Officer Figure,
Case & White's Shenberg and Snyder point out,
"The energy transition is a major force driving dealmaking within the US utilities sector. The highest valued deal of the year was the US$7.6 billion acquisition of SJI, owner of four of New Jersey's four gas utilities, by the Infrastructure Investments Fund—part of JP Morgan Investment Management.
The deal marks the first time that a New Jersey utility firm has been taken private, highlighting the current attractiveness of utilities assets due to their steady and reliable revenues.
A key motivation behind the deal is to enable SJI to fulfil its commitment of achieving carbon-neutral operations by 2040. According to IIF, SJI's track record of investing in clean energy initiatives has given the company a clear competitive advantage within the industry." https://mergers.whitecase.com/highlights/us-utilities-ma-remains-resilient-in-h1#!
Back to PIIE's experts,
From 2013, "Chorzempa is currently working for the Association of German Banks in Berlin, where he focuses on European banking regulation and small business finance. His goal is to work at an international organization such as the Organisation For Economic Co-operation and Development or International Monetary Fund to help reduce the risk of financial crises." Kevin Moe, Carlson School of Management
After examination of top think-tanks, echoing that America is their homebase in many regards, I find interesting that some of the top creme, keep placing foreign institutional mouthpiece' to direct American industry and affairs.
It might have something to do with Shenberg and Snyder's statement,
"The American Society of Civil Engineers recently rated the US' infrastructure a C-minus—a result of decades of underinvestment. The need to upgrade tired infrastructure will act as another incentive for deals." link
Deals…hmm.
Where are the congressional hearings and where did all that fiat go? It would seem we have a crumbling infrastructure, pork-fat politicians in every realm, a social system unable to join an Asian ecosystem (AMTD SpiderNet eco-system), so I wonder who we'll turn to ??
#WhySwitzerland: https://www.s-ge.com/en/technology-location

Artificial intelligence
As a neutral country, Switzerland can draw on strong ethical values and a long tradition of serving other nations well. We focus on the best that AI has to offer, without neglecting business. Cognitive intelligence meets Swiss ethics in key industries such as healthcare, financial services and mobility.
Robotics
Switzerland is considered the "Silicon Valley of Robotics" for a good reason: we develop robots of the highest quality and precision — swissmade. Our liberal regulation also allows drones to be tested without complications, making us pioneers of a digitalized aviation system.
Personalized health
Thanks to our traditional strength in life sciences, we are well prepared for the new era in which data and healthcare will interact. Health will become personalized and digitized.
Blockchain
Decentralization is not only the core component of blockchain, it is also part of our political system's DNA.
This and the openness of our authorities make us the logical choice for the further development of blockchain and DLT in a tokenized economy.
Advanced manufacturing
We are world champions in efficiency. Our country is like a smart mini-factory in the heart of Europe, with a globally networked supply chain. The ideal technology location for high-quality production facilities to reach millions of customers.
As institutions vie to keep themselves relative in an age where information will soar faster than formatted propaganda, only then will catabolism be realized. It's how all biomes survive.