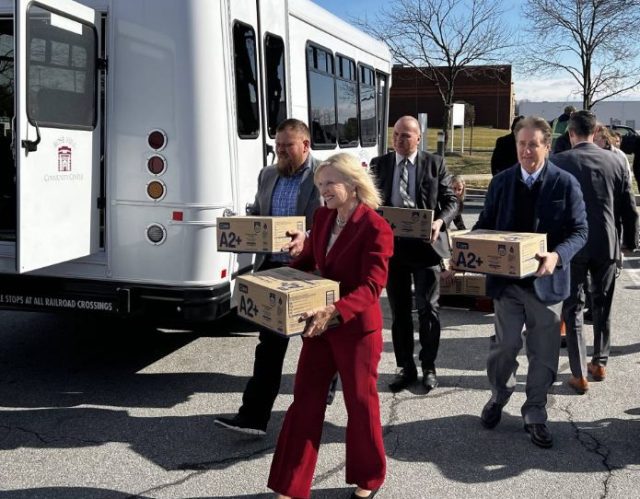 img src: https://news.delaware.gov/2023/02/01/lt-governor-hall-long-announces-the-purchase-and-distribution-of-care-infant-formula-for-delaware-families/
---
Of course Governors and State officials can be ignorant of what is actually in baby formula at the micron level. They can only go off what is promoted or approved by the FDA in making responsible decisions for the citizens that elected them. I notice the red attire, as currently worn by celebrities and at Superbowl by Rihanna, that brings dinim.
Maybe it's just a prolonged version of National Heart Month.
Analysts can only help in providing critical data so that officials can make proper decisions that promote, rather than deteriorate health. Especially when we are dealing with imported products from countries who already have track records of abuse with baby products. Litigation teams may want to get ahead of this.
Morgan and Morgan heads up the fight in FL,
"..recent evidence has suggested that some brands of formula can cause infants to develop necrotizing enterocolitis, a potentially deadly digestive condition." https://www.forthepeople.com/defective-product-lawyers/toxic-baby-formula/
Australian Company, Care A2 Plus Pty Ltd Partners with US Pharmaceutical, Gensco® Pharma
~ Teaming up to fill the gap in the ongoing infant formula shortage supporting 'Operation Fly Formula.'
"The first deliveries of FDA-approved Care A2+ Infant Formula arrived in the U.S. in December 2022 with continued shipments following."
"DORAL, Fla., Feb. 2, 2023 /PRNewswire/ — Amid a continuing supply chain crisis in the U.S. baby formula market, Australian health and wellness company, Care A2 Plus Pty Ltd ('Care'), and American Pharmaceutical Company, Gensco® Pharma, have announced a partnership to bring the already established Australian Infant formula into millions of American homes."
Study finds 'potentially toxic' nanoparticles in Australian baby formula
"Tiny, needle-like nanoparticles that are potentially toxic have been found in Australian baby formulas.
A world-leading team in nanotechnology at Arizona State University tested seven off-the-shelf baby formula products and found two – Nestle's NAN HA 1 Gold and Nature's Way Kids Smart 1 – contained needle-shaped hydroxyapatite nanoparticles." link
Nanoparticles in baby formula: 5 reasons for concern
https://medium.com/food-technology/nanoparticles-in-baby-formula-5-reasons-for-concern-3e1a0674fb88
"We found engineered nano ingredients in all six baby formulas tested: Gerber® Good Start® Gentle, Gerber® Good Start® Soothe, Enfamil™, Similac® Advance® OptiGRO™ (liquid), Similac® Advance® OptiGRO™ (powder), and Well Beginnings™ Advantage®. The research and results are detailed in a new report released last month, "Nanoparticles in Baby Formula: Tiny new ingredients are a big concern." The engineered nanoparticles we found in baby formula include: nano-hydroxyapatite in needle-like form (nano HA), nano titanium dioxide (TiO2), and nano silicon dioxide (SiO2)."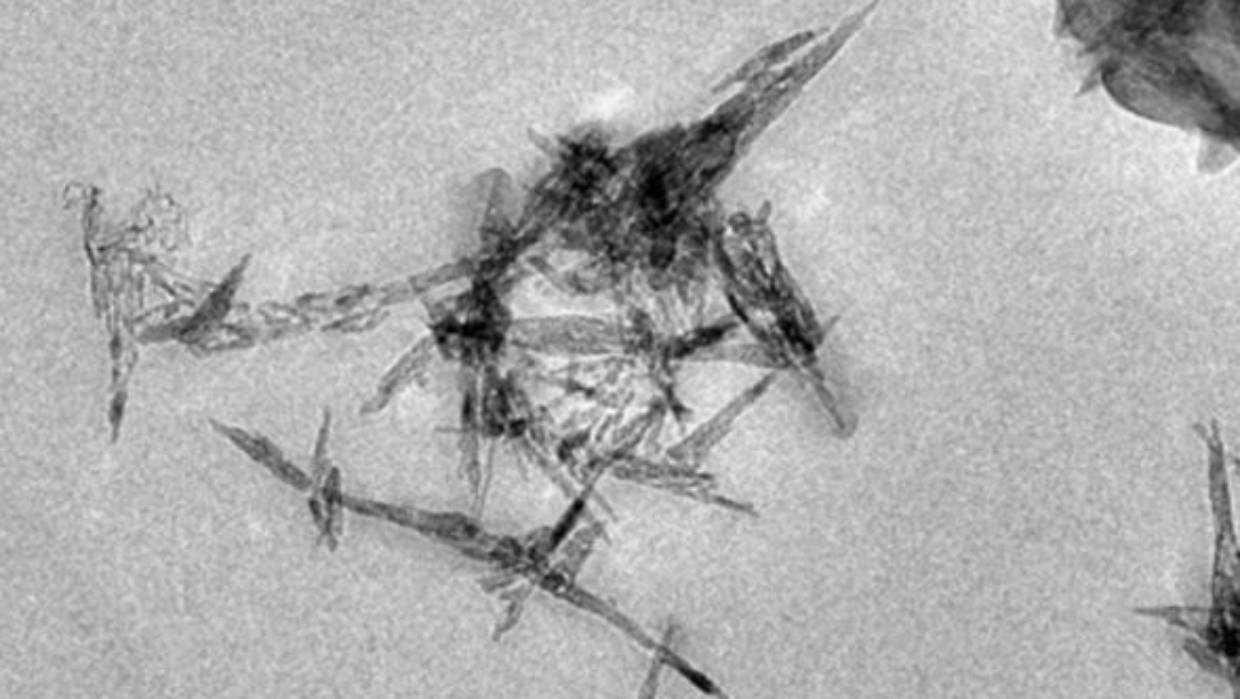 "Regular hydroxyapatite is a naturally occurring, calcium-rich mineral that gives bones and teeth their rigidity, so its presence in formula is understandable. But it's the needle-shaped, nano-sized version which are alarming some health experts, given its extremely small size may give it unique properties and behaviours – some of which are unknown and could be harmful.
FSANZ say the needle-like shape of particles are unlikely to present a significant hazard given they are likely to dissolve in the stomach." https://www.stuff.co.nz/business/94310914/study-finds-potentially-toxic-nanoparticles-in-baby-formula-sold-in-new-zealand
What does the National Library of Medicine publish about hydroxyapatite?
Nano-Sized Hydroxyapatite
Induces Apoptosis

and Osteogenic Differentiation of Vascular Smooth Muscle Cells via JNK/c-JUN Pathway

https://pubmed.ncbi.nlm.nih.gov/34079254/

full pdf download from International Journal of Nanomedicine

That means it causes cell death. Naturally, an ingredient used to strengthen enamel in teeth placed into organic cells would cause the cell to break apart.

"Vascular calcification (VC) is associated with an increased risk of stroke, heart attack, and rupture of atherosclerotic plaque.1 The development of VC involves in the deposit of hydroxyapatite (HAp) in the vessel wall. According to previous studies, VC occurs mainly in patients with metabolic syndrome, type 1 and 2 diabetes, chronic kidney disease, atherosclerosis, and aging."2

"Scan electronic microscopy (SEM) revealed that nHAp crystals were homogeneous, rod-like nanoparticles (Figure 1A)."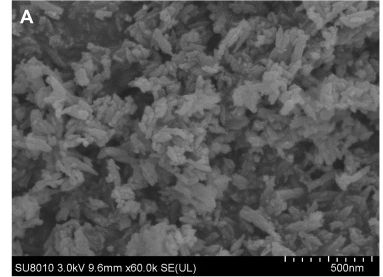 Purpose: The deposition of hydroxyapatite (HAp) crystals plays an important role in the development of vascular calcification (VC). This study aimed to demonstrate the effects of nanosized HAp (nHAp) on vascular smooth muscle cells (VSMCs) and VC progression.
Methods: Transmission electron microscopy (TEM) was used to examine cellular uptake of nHAp. Cell viability was determined using CCK-8 assay kit. Mitochondrial impairment and reactive oxygen species were detected by TEM and fluorescence dye staining, respectively. Cell apoptosis was detected by Western blot analysis and Annexin V staining. Mouse model of VC was built via applying nHAp on the surface of abdominal aorta. Calcification was visualized by Alizarin red and von Kossa staining.
And I ask, has anyone looked at A2+ Infant Formula under TEM?
Someone might want to make the Governor of Delaware and the Attorney General's office aware of the studies concerning hydroxyapatite (HAp) of which the FDA does not require as a listed ingredient before citizens enjoin class action suits on part of those promoting the products to the public as safe.
"Safe and effective," you've heard that one before right?