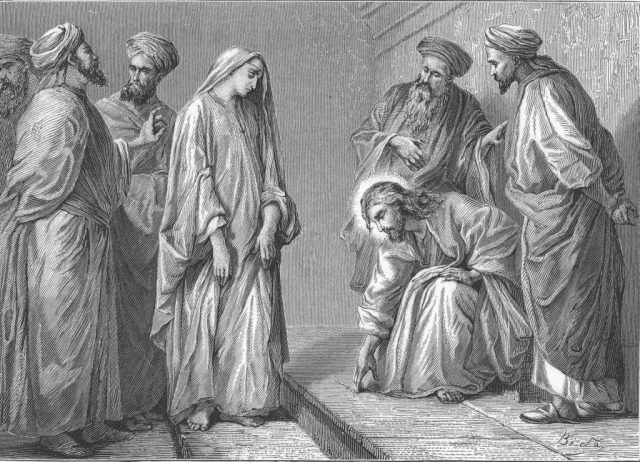 ---
In this post COVID American culture deemed "white supremacy," we now see the roots of satanism exposed from the ground and the driving force in many voices from the academic pulpit decrying fascism, perceived white power, and Christian political authority.
What protesters and the most revered activists fail to understand is this is an age old battle 2,000 years in the making.
The 25 year old youth breaking windows and beating cops in the head with a skateboard doesn't care about history, but is merely swimming with the fish to be part of the next best exciting thing.
We were all young once.
At the end of the day, we want to say "I did that – I was there part of that."
That's what Raz Simone will be saying if he lives to older age. He will revel in his mind about the time he took over a "Capital Hill Autonomous Zone" CHAZ, or six-block area in the State of Washington that includes an abandoned police precinct.
The apologetic Police Chief and their Mayor, Jenny Durkan, bowed before this "force" that neither understand.
At counterpunch, we see those who claim themselves as Jewish and professors of University pushing the warped and often misguided Talmudic agenda of miscegenation.
The division of the races to empower the BLM movement under the guise of "white supremacy must be defeated," all the while denying themselves to be white Germans, Polish, or Russian, but rather some alien form of DNA exclusive to the Ashkenazi race, of which I am part.
Madness has no boundaries.
Yet apparently no one in the media, or anywhere for that matter, calls attention to this ridiculous narrative used to exclude their claimed Jewish selves from being "the white terror."
If we are not white, nor latino, nor asian, nor black – then we are a master race unto ourselves (not part of the atrocities committed by the white evil men) and must prove this in fake genetic testing through John Hopkins and Tel Aviv University.
The logic of course is an antisemitic argument – if you say we Jews are white you are an antisemite racist hater.

Is the philosophy primarily steeped in Talmudic logic?
No, absolutely not.
The philosophy is steeped in satanism, division, hate, destruction of culture, mass control, psychological warfare – in essence the defeating of your enemy through mental manipulation and trickery.
Clearly, the American left, if you can call this American, is a quasi-motto playdoh of communism/socialism/Bolshevik ideology used in many formats in many countries.
The American Senators tend to forget the Russians will NEVER AGAIN forget the destruction of their economy in the 1990's and collapsing of their nation.
America paid Russia back for Vietnam in Afghanistan and never expected the collapse of the Soviet Union to follow in the process, however, it happened.
"Revenge is like a ghost. It takes over every man it touches. Its thirst cannot be quenched until the last man standing has fallen." Vladmir Makrov

According to CNBC's Chloe Taylor,
"Moscow also wanted revenge on the West for economic sanctions that were imposed on Russia for various reasons, including its annexation of Crimea, Sukhankin added, warning that the Kremlin saw an opportunity amid the crisis to unravel the current world order."
But is this merely a Russian agenda to defeat the West?
The reality, and any CIA case officer having spent time in Moscow will tell you, is that Russia is always on the offense and defence of what we could call an American football game.
This is an ever paced chess game, having no end, and in which is shaped by metaphysical political arena.
In parallel, the warped Talmudic logic by those who claim they serve HaShem parasitically absorbs and spews out communist political activism for a similar goal.
The goal being distraction of a slow takeover and adherence to rabbinical concepts of Moshiach prophecy – the goal of complete control of resource, culture, and people for the bringing forth of Moshiach.
The last paragraph, for many an unlearned soul, is similar to peering into a hazy, uncut diamond, knowing there is something majestic there, but too opaque to see without refining.
The American culture, although many attempts from authors at Unz Review, Occidental Observer, Moon of Alabama, and the general public such as Zero Hedge, have tried in vain to educate the liberal/conservative pupils of armchair warriors pervasive in this post COVID world.
Their attempt to paint the working class Jews as hideous, nefarious bankers intent on world domination has fallen on deaf ears – and rightly so.
I am Jewish and yet have no ties to any banking industry, "cousin," or rabbi meeting in secret to plot world destruction.
The problem for the megahorn crowd shouting "the Jew is the problem" is that those who fear YHWH, attempt to follow His will, albeit as pathetic as one can in human form.
Those who DO NOT follow YHWH but sew dissent and chaos are the children of their father the devil, the accuser of man before Elohim.
Yet, this age old reality is now mired in thoughts from liberal authors such as Mark Schuller, Associate Professor of Anthropology at Northern Illinois University, who states,
"All human life will not matter until Black lives matter. "
Who determines life but YHWH?
Yet this insanity gripping America is again steeped in profound manipulation of the psyche and absolute goal of removing Christianity as a political force or will for the people.
Have the curtains been pulled back to reveal the possessed performers?
Professors and intelligent activists for the people claim themselves to be Jews, liberals, Democrats and Republicans – social justice warriors, rather than a God fearing people, of which America was founded upon.
"The Lord has made all things for himself: yea, even the wicked for the day of evil." Proverbs 16:4
"He has shown you, O man, what is good;
And what does the Lord require of you
But to do justly,
To love mercy,
And to walk humbly with your God?" Micah 6:8
"

Now the God of peace, that brought again from the dead our Lord Jesus, that great shepherd of the sheep, through the blood of the everlasting covenant, make you perfect in every good work to do his will, working in you that which is well pleasing in his sight, through Jesus Christ; to whom be glory for ever and ever. Amen." Hebrews 13:20-21